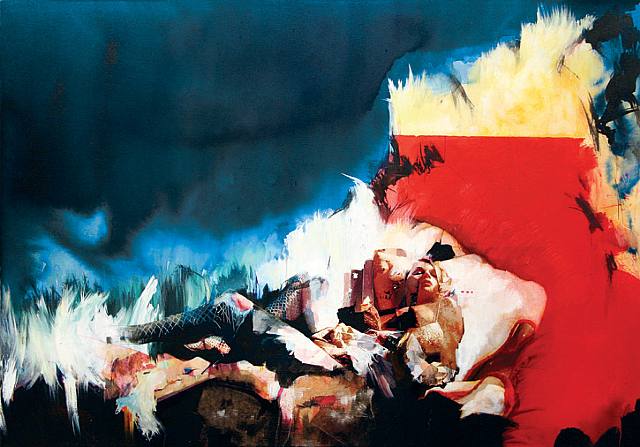 A Girl Sleeps Through A Storm Thinking About Something Else
mixed media on canvas
SIZE: h: 27.5 x w: 39.5 in / h: 69.8 x w: 100.3 cm
This mixed media work is really fluid, loose, and so modern that I really love it. The colors are splashed and worked....these are beautiful works. I hate it that I am so rutted in Victorian imagery! My room is chock full of aging papers. I get tired of that look, and so it thrills me to see the color and timely work of Ian Francis. I am not certain how much of this classifies as "collage", but I thought it was worthy of a post.
These works were displayed in a show that just ended at
BLK/MRKT Gallery
called, Super Coma Fantasy.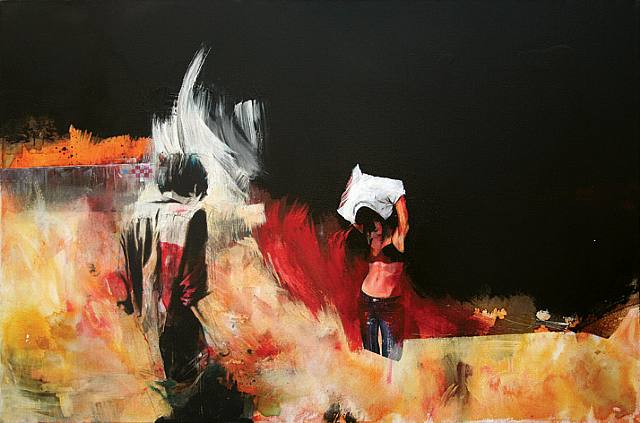 Two People Lose Track of Where They Are
mixed media on canvas
SIZE: h: 23.5 x w: 35.5 in / h: 59.7 x w: 90.2 cm