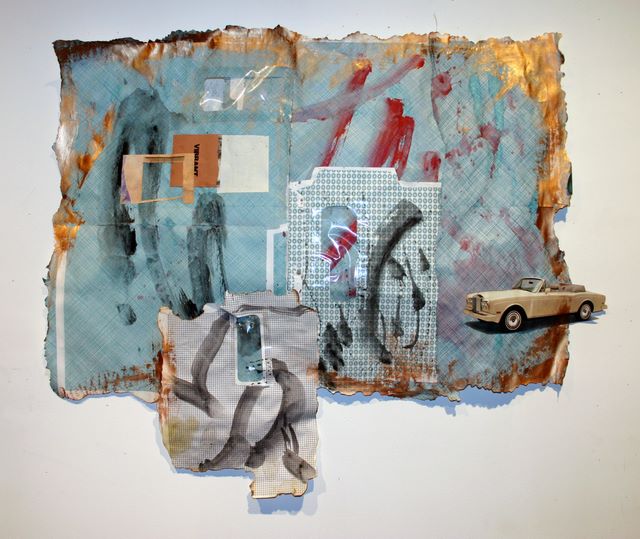 Here's the skinny>>>
INVITATION TO THE UNIVERSITY SEMINAR ON ENVIRONMENTAL POLICY
Please join us on Wednesday, November 5th
SPEAKERS: Vernita Nemec
TALK: Saving the Planet with Art:
Recycling with Imagination
Reception: 6:30 pm
Seminar: 7:00 to 8:30 pm
Place: International Affairs Building, Room 707, 420 West 118th
Street
Seminar Chairs: Eugenie Bietry, Ken Hollenbeck
Please rsvp for the reception only via e-mail
(
jr438@columbia.edu
). Thank you!
The seminar will be held from 7pm to approx 8:30 p.m. in the
the Lindsay Rogers Room, 707 in the International Affairs Building.
Please join us for a wine & cheese reception before the seminar in
Room 707 of the IAB, starting at 6:30 pm.
For the location of the International Affairs Building, see:
http://www.columbia.edu/cu/weai/directions.html
About the Speaker:
Vernita Nemec (aka Vernita N'Cognita) is an artist of split
persuasions- a performance artist and a visual artist, as well as a
curator of exhibits in which art and politics touch or, if
necessary, collide.
Since the late 70's, Vernita has been creating collage and
installations, like "The Endless Junkmail Scroll," a 200 foot
collage shown in its entirety or in segments- a creative solution
to too much junkmail - and other artworks from materials that would
have otherwise been discarded.
In 1994, she founded "Art from Detritus," group exhibitions of art
made from recycled materials shown throughout the country.
Exhibits have been funded by the Kauffman & Puffin Foundations and
sponsored by the NRC (National Recycling Coalition).
Though artists have been recycling found objects for centuries, the
globalization of consumer culture has identified new opportunities
for creative expression. Ed McCormack in Gallery & Studio wrote,
"Art from Detritus: Recycling with Imagination is an exhibit at the
forefront of aesthetic ecology."
For further information on Vernita Nemec's art, please see:
http://www.ncognita.com/
** All Seminars are free and open to the public**
JK Rosenthal
Urban Planning Program
Graduate School of Architecture, Planning & Preservation
Columbia University
Avery Hall, 4th floor
New York, NY 10027