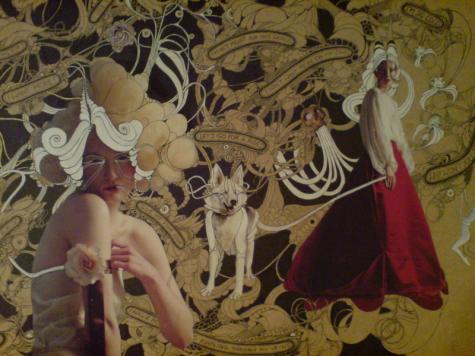 "I use very fine pilot pens on paper, MDF, or wood sheets. These are worked on directly without being primed or sanded, so that the pen, on this raw surface, works almost the same way as a tattoo needle does on one's skin:
the ink doesn't flow easily onto the grain."
Fascinating Flowing technique and use of materials. Visit her
portfolio
.